---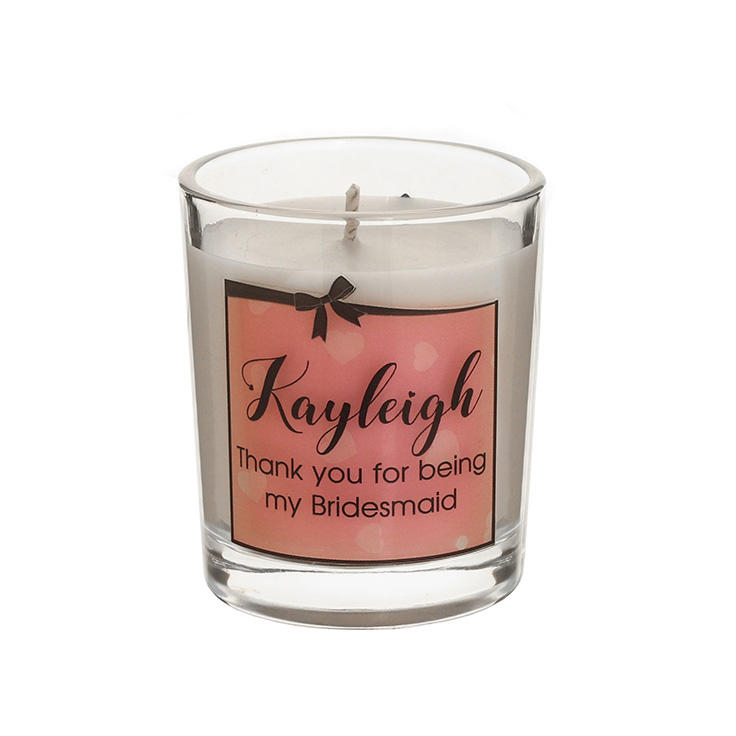 Thank you for being my Bridesmaid candle
---
Our Thank you for being my bridesmaid candle makes a cute personalised keepsake bridesmaid gift thanking a friend for being by your side on your special day. It features a square coloured box with your friend's name and the all important thank you message. Once the candle has burned the glass can be washed with warm soapy water and re-used as a tealight holder.
Scented in Vanilla Pod
Label available in a choice of colours
Presented in an organza bag
Fills the room with scent and has a 15 hour burn time
Handmade using natural soy wax and cotton wicks
Vegan and vegetarian friendly
The votive measures 6.5cm x 5.5cm
Did you know there is an art to a candle burning? Make sure you get everything out of your candle by following these tips.
---
Copyright © 2021 Kiss Air. All Rights Reserved.
The item has been added to your basket
x