We may be in the midst of a heatwave but that's not a reason to put your candles to one side. Inhaling some fragrances can actually help you feel cooler in hot weather – think fresh, light and bright scents that have a citrus or tea base.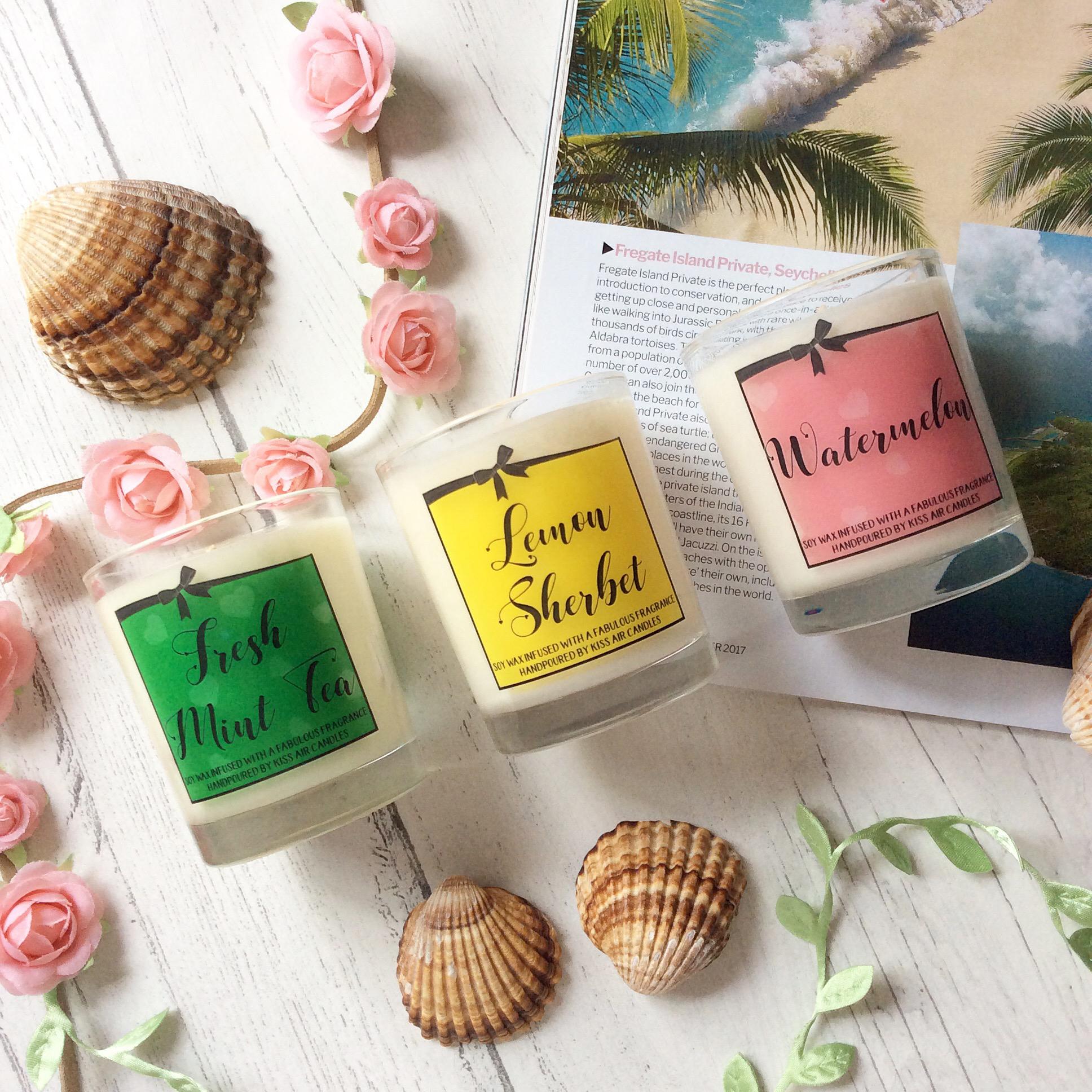 Here are our best summer candles to burn when the sun shines…
Lemon Sherbet ~ This sweet, refreshing sparkling lemon scent with a fizzy kick – is a super soft fragrance that is perfect for warm sunny days.
Fresh Mint Tea ~ Give any room an instant refresh with this super fresh and clean scent of crushed wild mint infused with white tea. It's a must-have summertime fragrance.
Watermelon ~ On a hot summers day this deliciously light and fruity blend of watermelon, lemon and casaba melon is a go to subtle scent.
Want to try these scents this summer? Our votive set has three fabulous Kiss Air fragrances all in one box and the best bit is you can choose the candles you want!
What scents give you that cooling feeling?
~ Louise