February 14th - the one date of the year that can simultaneously causes a pain in the chest for singletons and pain in the bank balance of couples but don't fear, Kiss Air Candles is here!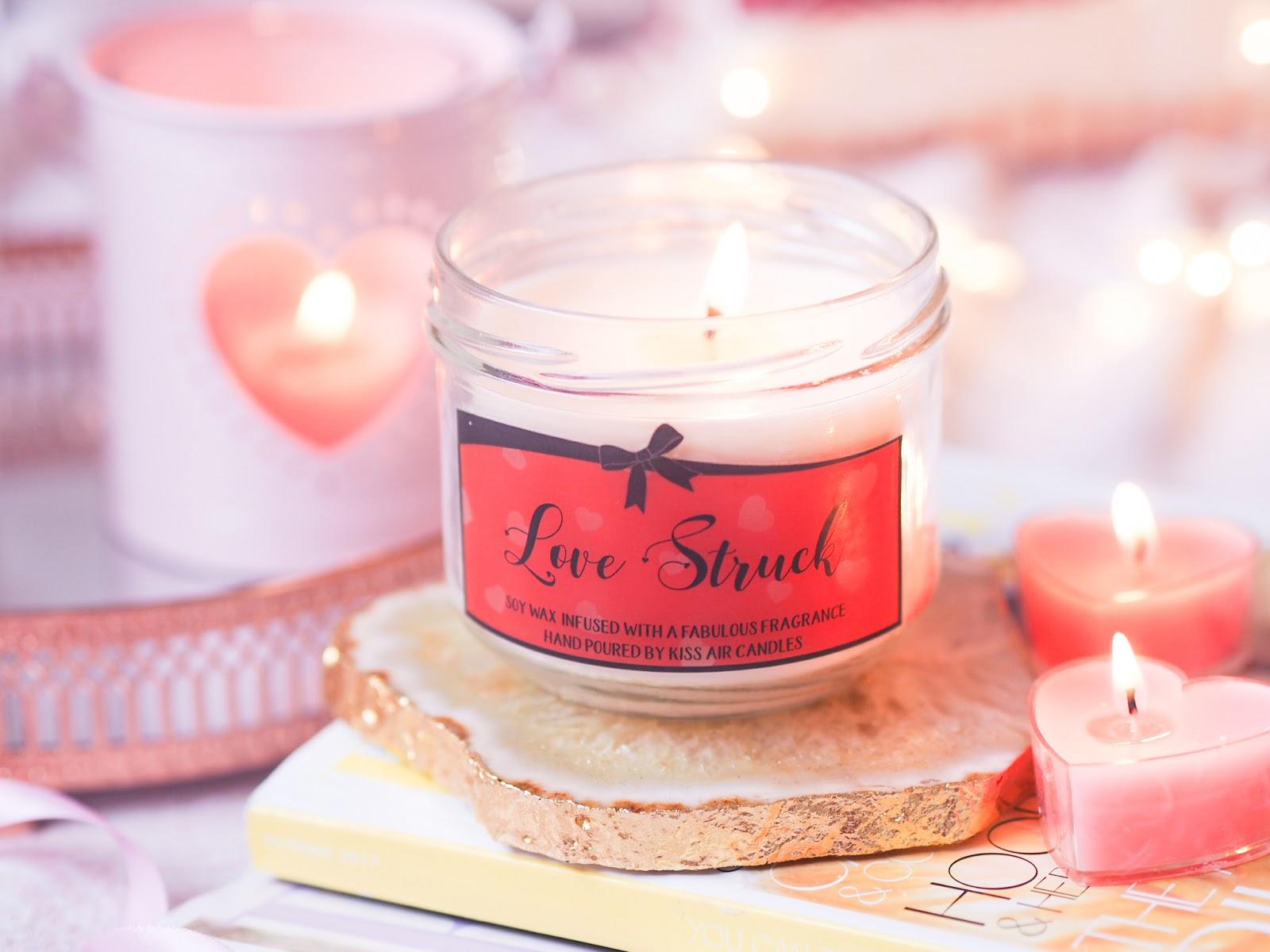 Okay so Romeo hasn't bellowed your name whilst standing in your front garden, Superman hasn't flown through your window and swept you off your feet and yes, Tom Hardy is married and completely off the market buuuut, you do have Kiss Air Candles and our limited edition Love Struck candle at you disposal, aaaaand coupled with a few of your favorite things can really put Romeo, Superman and Tom at the back of the line!
Trust us, whether you decide to spend Valentines day on your own soaking in a big bubbly bath, or whether you enjoy a gossip and bottle of the fizzy stuff with your galpals or opt for an evening of sofa cuddles with your furbabies, our Love Struck candle will release a warming, comforting, self-indulgent scent of rich chocolate cake that you, your galpals and your furry friends will really love! So go on, treat yourself! After all, nobody else will and it's got to be better than crying into a tub of Ben & Jerry's right??? *
Now lets help out all the loved up couples out there. You could go the traditional flowers, chocolate and an over-priced restaurant route, maybe even spending £££'s on a little romantic break away in a swanky hotel - absolutely nothing wrong with this but why not throw a little curve ball in this year. Leave the flowers in the florists and instead bring a smile to your loved one face as she opens our cheeky "...because it's sexy time!" candle. Scented in our Love Struck fragrance it smells just as good (if not better!) and is the perfect cheeky gift not only for all those new, still getting to know you couples, but also the perfect humorous gift for all those decade long marriages who dare to do a little different this year!
There you have it, Valentine's Day (and February in general as our candles last hours and hours!) sorted for everyone. Whatever you decided to do on February 14th and whoever you decide to do it with, we hope you have a scent-sational day!
Until next time,
Laura
* Firstly, other brands of ice cream are available and secondly....JOKES! I've spent many a Valentine's Day as a singleton myself. I know the single pringles out there don't sit there gorging on a tub of ice cream just because there isn't some hairy toed other half texting every five minutes asking "what you up to?" despite the fact you've replied plenty of times stating you're TRYING to (in my case) watch the Magic Mike movies for the umpteenth time. I mean personally I'll sit and devour a tub of ice cream just because the day ends in a Y - has absolutely nothing to do relationship status.