There's nothing quite like opening your back door and being hit by a wall of fragrance from plants and if you choose carefully, you can have delicious scent all year.
Fragrance lifts the mood and revives the senses, so make sure you place your plants near areas of heavy traffice so you get the full benefit, whatever the month.
Here are some of my favourites:
Summer and autumn scented plants
Scented-leaved geraniums (Pelargonium odorata): Old varieties were used around the doors of stately homes – scent was released when ladies' long skirts brushed against them. Try Attar of Roses, which smells like Turkish Delight; Clorinda has cedar-scented leaves; Angel's Perfume has a lemon aroma, Torento (gingery cola) and Citriodorum, which has a zesty lemon aroma. Overwinter indoors.
Jasmine Clotted Cream (Jasminum officinale): A cream form of the common jasmine, but with larger flowers and even more fragrance.
Lavender: Hidcote is a good variety, loved by bees.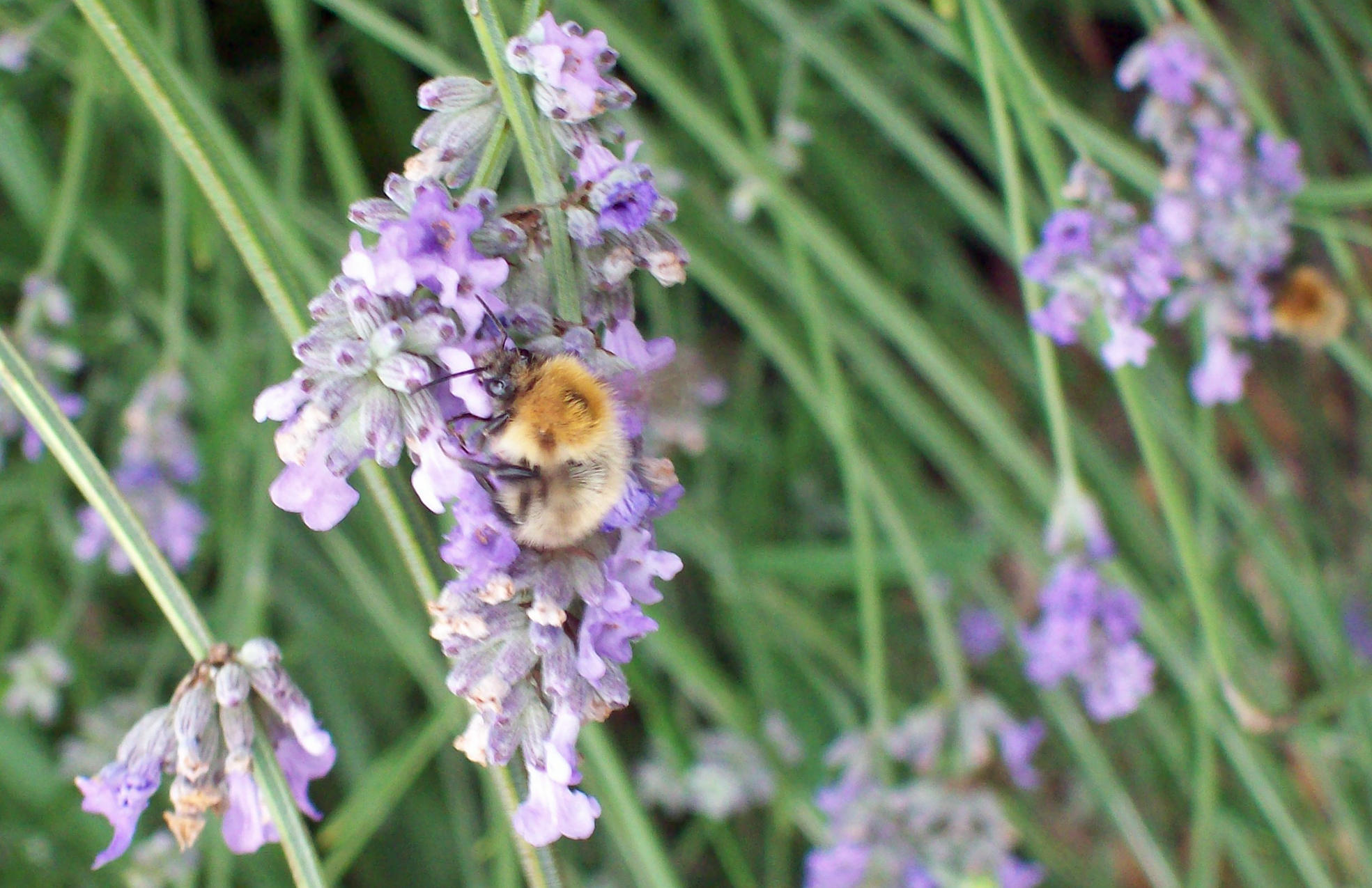 Lavender Hidcote with bee
Tuberose (Polianthes tuberosa): Mexican bulb producing spikes of creamy-white flowers, with the strongest scent of anything you'll grow.
Sweet peas: Mixtures Fragrantissima and Old Spice and the heritage variety Cupani are the best.
Roses: Look for David Austin's roses, which are repeat flowering and nearly all have an intense scent. I like white Desdemona, which has an intense myrrh fragrance; cream climber Claire Austin smells of myrrh, meadowsweet and vanilla.
Honeysuckle (Lonicera periclymenum): Graham Thomas has creamy-white flowers that age to orange. The scent is stronger at night.
Chocolate flower (Cosmos atrosanguineus): The scent of cocoa powder gets stronger by afternoon.
Winter and spring fragrance
Daffodils: Good perfumed varieties are Minnow, Pacific Coast, Tete a Tete, Thalia, Sundisc and Sweetness. These varieties will flower from the end of February to May.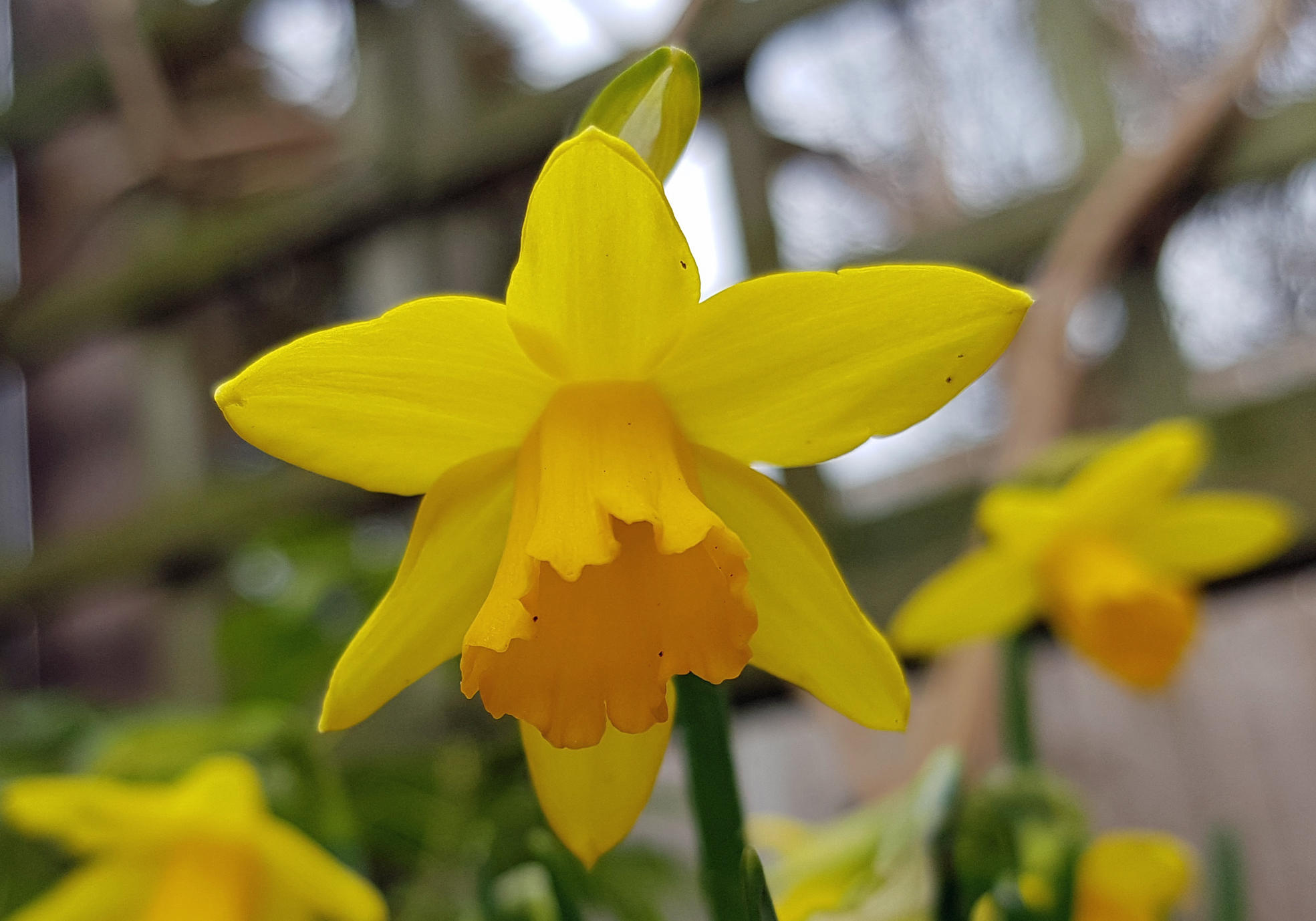 Early daffodil Tete a Tete
Wintersweet (Chimonanthus praecox syn. Fragrans): Winter-flowering shrub, highly scented yellow flowers with a purple centre on bare stems.
Daphne: Many of this shrubby genus are highly scented, flowering in winter/spring.
Sweet box (Sarcococca confusa): Evergreen shrub with inconspicuous, very sweetly scented, creamy-white flowers in winter.
Azalea (Rhododendron luteum): honeysuckle yellow blooms, the best scented deciduous azalea.
Tulips: Double early tulip Monte Carlo(yellow) has a honey scent. Ad Rem (orange), Apeldoorn (red) and Golden Apeldoorn (yellow) have a sweet, heavy scent. Double late tulip Angélique (creamy white with pink) has a subtle, fresh and sweet scent. Ballerina (warm orange) has a heavy perfume.
Wisteria: W. sinensis produces strongly perfumed flowers before the leaves appear in spring.
_________________________________________________________________________________
Mandy Watson is a freelance journalist, gardening columnist and an incurable plantaholic, who runs the website and blog www.mandycanudigit.com. Attracted by the rebellious, exotic and nerdy. Passionate about northern England and gardens everywhere.